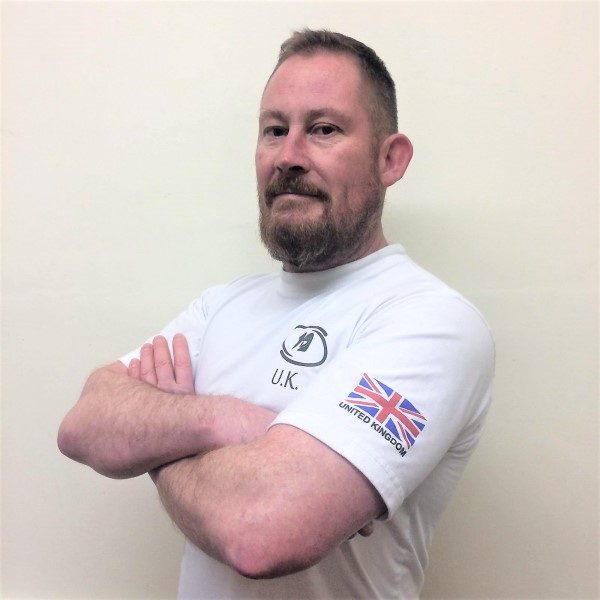 Aaron Carnahan
ASSISTANT INSTRUCTOR
How did I end up on the floor? That was brilliant!! Now do it again!
Aaron is originally from New Zealand, moved to the UK in 1998 and is now working in the NHS in the challenging fields of substance misuse and prisons.
Self-defence and situational awareness training were provided, but it was so limited that he felt he needed to look for addiitonal training that would give him what he needed.
"I started training with Shrewsbury Krav Maga when the club first began in January 2016 and loved it. Fast, simple, effective and controlled. Exactly what I needed.
The combination of simple techniques and real-world scenario training is perfect for what I needed and is suitable for all ages and abilities. It's great to learn new ways to keep safe, regardless of belt colour – I was amazed to be taught a defence against a common knife attack before I'd even passed my first grade.
The FEKM is a great organisation and is very inclusive, as well as providing a well structured syllabus and training programme. There are no limitations except my own !"